FaDi '97 pictures by Obstler (mostly)
FAschingsDIenstag '97 (Carneval Tuesday)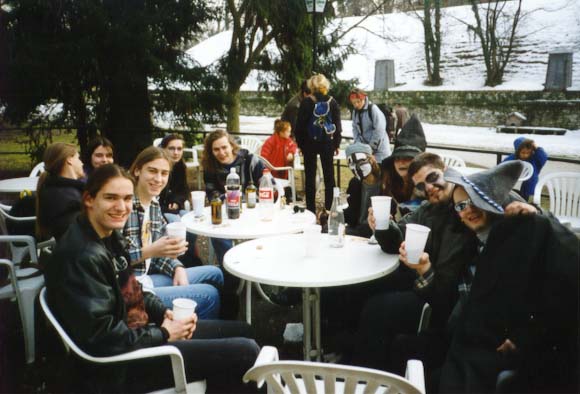 This is how it all began... in the Stadtpark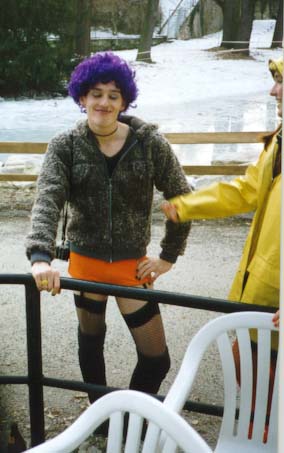 Soon thereafter we were joined by this beautiful lady

What a lovely couple!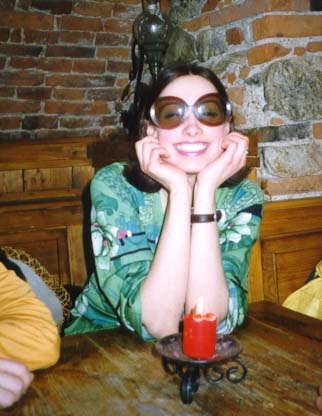 Huge sunglasses apparently back in fashion!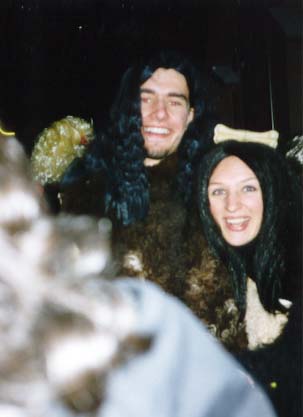 Even the cavemen (and women) came out to party with us!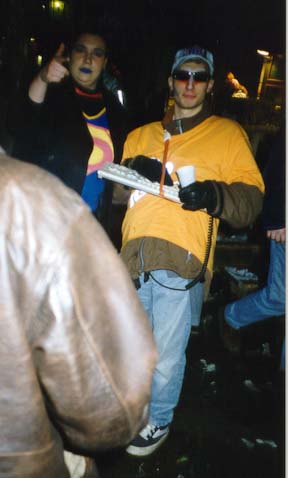 Superwoman and the Interface Man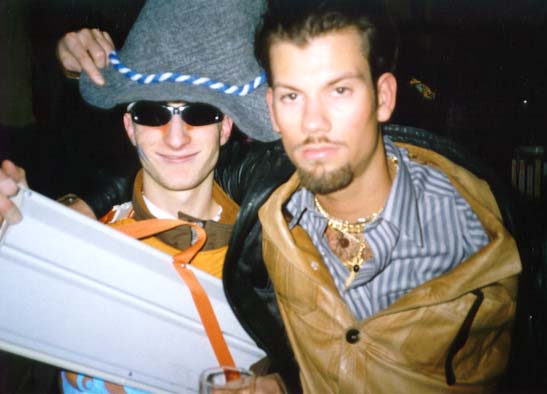 Would you wanna meet him alone in a dark alley?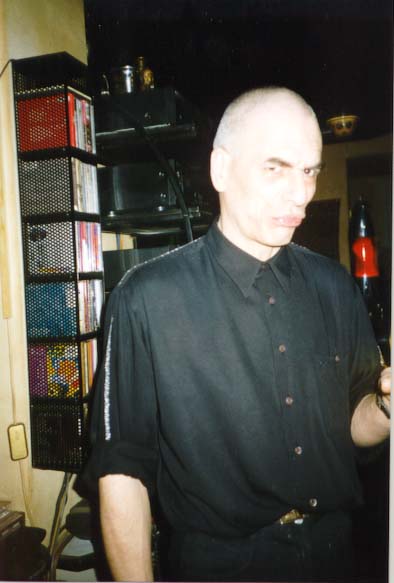 The party continued in the Cafe Sud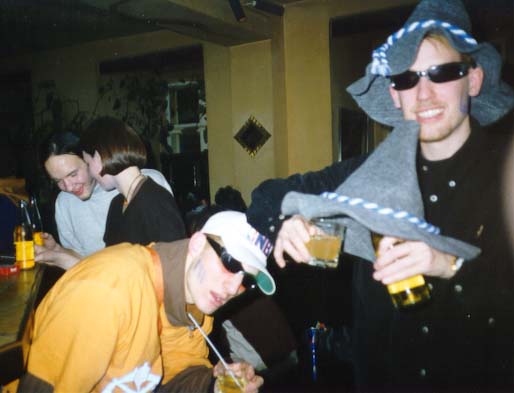 Even the drinks wore costumes tonite!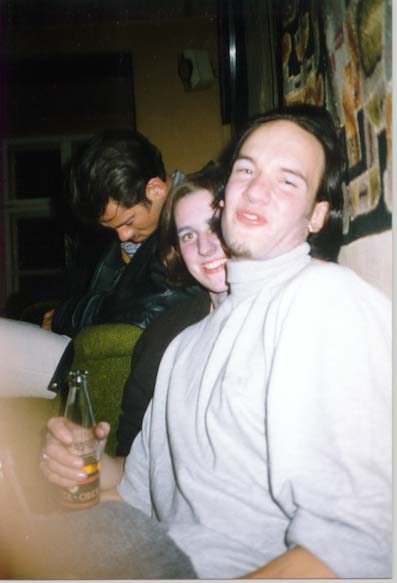 Looks like someone partied too much after all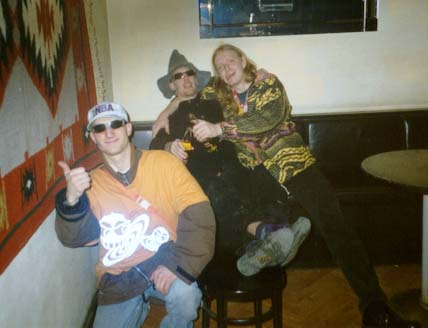 The end is near my friends...
The PartyCam was hijacked at this point, so regretfully we cannot present any more pictures.
---